Hi everyone! I'm back again with two more rescue cats to highlight from
Itty Bitty Kitty
!
The first cat is
Benny
.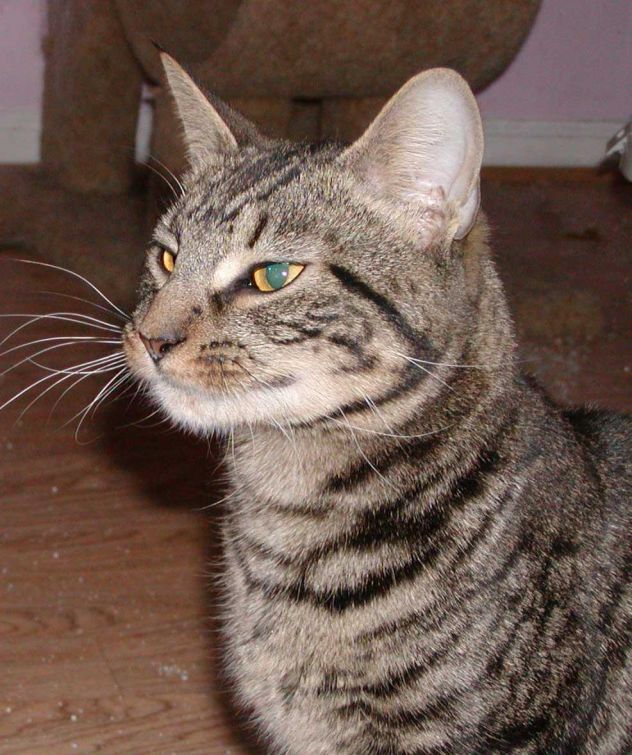 He's adorable. This picture doesn't do him justice!
He's a young stripy cat. He's totally adorable and ridiculous. When I walked over to his cage to initially meet him, I found him flopped over and kneading the air. I knew I was in trouble. I opened the door and picked him up, and he proceeded to climb up on my shoulders and onto my head, purring and kneading the whole time. He eventually flopped over into my arms, where patrons walked over to pet this amazingly docile cat. He remained in my lap for a good half hour, ignoring all of the dogs walking through with their guardians. He's a love bug and needs a good home.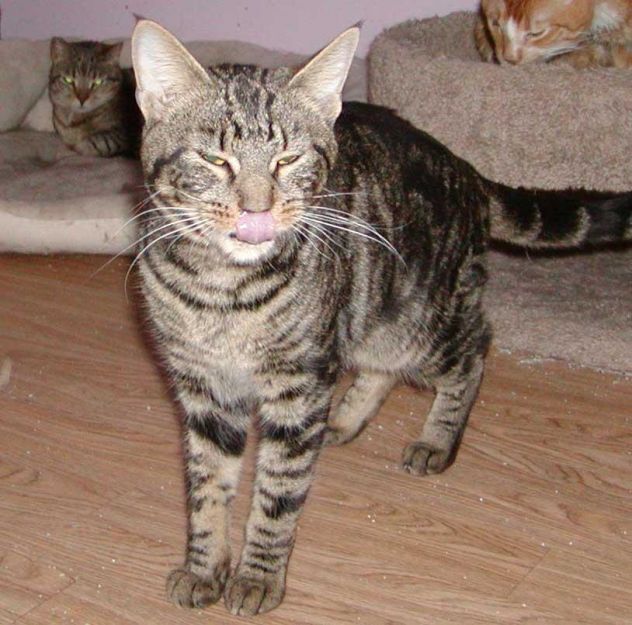 Benny!
I mean look at him - he's a big bigger now, but he's a silly boy!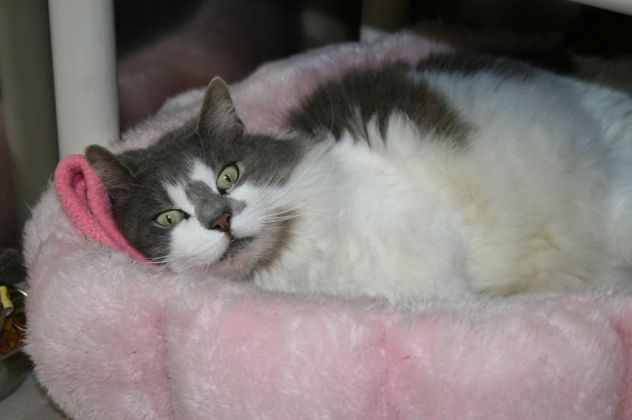 This is her favorite position.





No, seriously.
Ok, maybe this is.
Just look at her!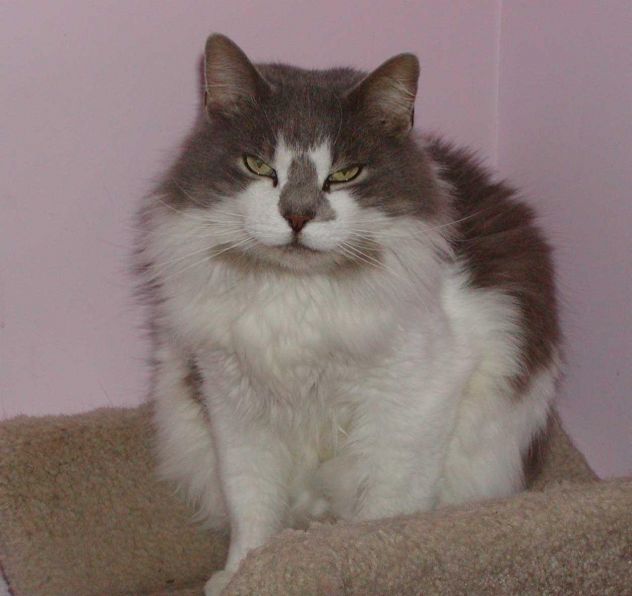 Look into my eyes. You're feeling sleepy. I can make you cluck.
But seriously, Star is super sweet, sedate, and adorable. She's a gorgeous furball, and she needs a loving home. She just wants to flop and be petted. In fact, you may see her stay in the same spot all day soaking up the sun. That's just the kind of laid back kitty you'll get if you adopt her.
If you're interest in having a pet highlighted, contact me! I would love to work with your shelter!